Skip to Content
Why Choose a Spray-In Bed Liner?
Vehicle owners have choices when it comes to bed liners. There is an assortment of drop-in liners available that can be installed with DIY techniques. While the price of a plastic drop-in liner may be appealing, they don't perform as well as spray-in liners applied directly to the truck's bed for better adhesion. When considering spray-in liners, it's critical to choose professional installers such as our team at Grossi & Associates. We are highly skilled at the process and ensure it is performed to manufacturer specifications. Benefits of spray-in liners include:
Better grip of items for less sliding around.
Less damage to the body of the truck.
Color tinting is available for custom finishing.
Ability to be installed in applications other than truck beds.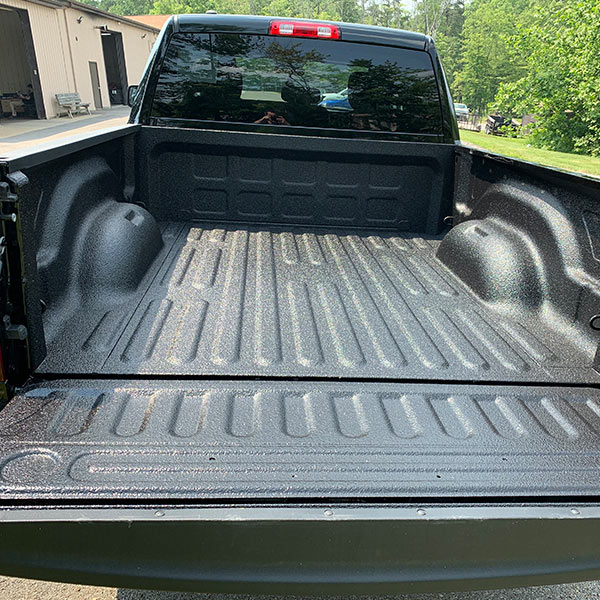 Toughen Up Your Truck With Spray-In Bed Liners
Truck liners help protect the body of your truck from damage caused by the heavy cargo you transport. Whether you use a truck for work or weekend jobs, a reliable bed liner is essential for better grip and the ultimate truck bed shield. Grossi & Associates, Inc offers professional spray-in bed liners using products from industry leaders, Raptor and Scorpion. Even better is that our service goes beyond pickup truck beds. Whatever need you have for a liner or protective covering, we can professionally install a spray bed liner for the ultimate protection.
Learn More About Spray-In Bed Liners
No matter your needs, we are available for consultations to help you decide which spray-in bed liner is right. Raptor is a tough and tintable protective coating to handle the most demanding conditions. Scorpion is a worldwide leader in protective coatings based in Indiana and has been offering exceptional products since 1996. Both of these options provide car owners with the assurance that their vehicle has the protective coating to perform to their expectations, installed by our professional team. Contact us to learn more about bed liners today.
Tintable Raptor Application