Skip to Content
Auto Body Service Voted "Best of the Valley" by Our Customers
Grossi & Associates, Inc., specializes in complete collision repair for all makes of foreign and domestic vehicles and is one of the largest, state-of-the-art collision repair shops in Beaver County. Grossi & Associates, founded by Paul and Virginia Grossi, began operations in 1980 and became incorporated in 1987. In 1995 a major expansion was completed which added an additional 6000 square feet to the collision repair facility. The expansion has increased the space capacity on the collision repair shop to 29 work bays.
This increased space in our facility, the state-of-the-art equipment we use to perfect the auto body repair process, and our continued dedication to providing the highest level of customer service are a few of the reasons why we're recognized as an award-winning collision repair shop in Beaver County. We're proud of being voted "Best of the Valley" for six consecutive years from 2018-2023 and look forward to adding to this in the years to come.
In 2010 the construction of a new Office Building was completed. The new office is located directly on Brodhead Road and is adjacent to the existing repair facility. The customer service area allows customers to have a first-class experience while handling their accident claim.
The Official Community's Choice Awards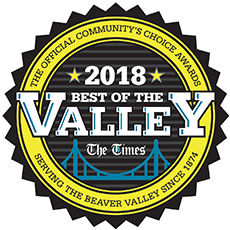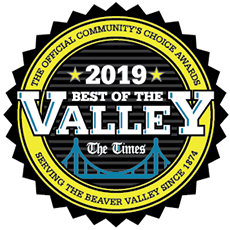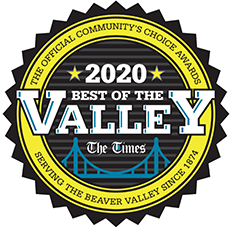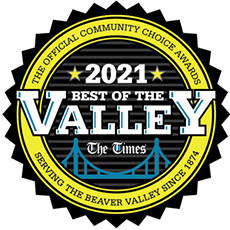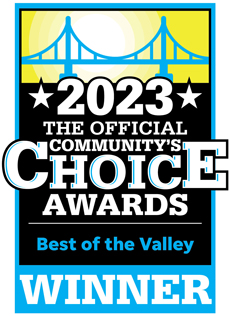 State of the Art Equipment
Grossi & Associates, Inc. continually updates all equipment involved in the vehicle repair process to remain an industry leader in the collision repair field. We offer free computerized estimates with digital imaging. This enables us to be electronically linked to insurance companies for fast, efficient service to process collision repair service claims.
We recently updated the three-phase power supply to the building to appropriately power our new Cebotech Techna Smart Plus Resistance Spot Welder which is approved by over 20 Original Equipment Manufacturers (OEMs). The addition of another welder, Pro Spot Smart Plus Double Pulse Mig, allows us to handle the welding of aluminum and silicon bronze. We also utilize the Chief EZ Liner frame machine with the Velocity Laser Measuring System for frame and unibody structural repairs and alignments.